Welcome to ESGDIRECT.COM


All About EsgDirect.com

Click Here For Our Merchant and Privacy Policies Page
Who We Are
EsgDirect.com is an internet and direct marketing company. Our goal is to be able to offer unique sports products, sports related gifts and more for just about everyone. Kind of a "country store" type atmosphere. The merchandise we represent appeals to a wide variety of active people and many of our products make excellent gifts. We are always looking for exiting new products & services to offer our browsers and customers alike. EsgDirect.com was launched March 1st. 2000 by offering Moor Electronics, Inc., marine electronics products, custom golf clubs and other unique items. 2010 we started a venture into Ebay with some auctions and an "Ebay Store." We will continue to offer other items to our customers as we find them.
Privacy Policy
We at EsgDirect.com want to assure our customers that any information that is collected will never be sold or given to anyone. Your privacy is important not only to you but to us also. EsgDirect.com is committed to protecting your privacy. We will never willfully sell for consideration personally identifiable information about you or your business to any third party without first receiving your permission. In order to protect you, our site uses state of the art technology to protect your data from unauthorized third parties. Currently Linkpointcart uses Secure Socket Layer Software (SSL) to protect your data and secure your transactions. SSL encrypts all your personal information, including your credit card number, name, and address as it is transmitted over the Internet.
3. EsgDirect is Bill Pavone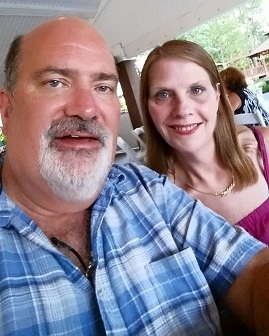 Hello, I am Bill Pavone, the man and the face behind EsgDirect.com. Thought I would tell you a little about my background. At the moment, I am operating a successful electrical contracting business in the Buffalo, NY metro area, Electrical Services Group. Prior to starting this business in 1993, I had worked as an electrical maintenance supervisor for Morrison Industries for many years. During this time and with the utmost support and help from my wife Anne, we operated two other businesses, a wholesale chocolate company, and an advertising specialties and screen printed apparel company. I have had prior experience in the vending and concessions fields. My lifelong dream has been to own and operate an ice cream truck, and in 2006 this became a reality with Chilly Billy's Ice Cream. We have 2 trucks and 2 pushcarts for rent. Kind of a diverse background for an electrician. I have always been interested in running my own business. My wife Anne and I have set goals to operate this internet e-commerce firm and to offer a diverse variety of information and products. Look for us on Ebay (user ID esgdirect) in the near future.
Family Values Are Important to Us
The mastermind behind all this madness is William J. Pavone along with a tremendous amount of help and support from my family, friends, and business colleagues.

Our business is unique because our intent is to offer a variety of products and services you wouldn't normally see on the same site. You wouldn't necessarily see hamburger's sold with taco's. If you are interested in part of our site, bookmark that section. Or just bookmark our homepage. It's your choice. I firmly believe in family values so you'll find a family friendly site here. Please feel free to contact me and let me know what you think and how we can serve you better. We hope you will stick with EsgDirect.com.
Our Other Business
Chilly Billy's Ice Cream

WNY's #1 Ice Cream Truck is available for corporate and social events and parties. Book your event now. Serving the Metro Buffalo, NY area. Chilly Billy sells frozen novelties, shaved ice, hard ice cream, shakes, sundaes and Chillsters.